PRODUCT DESCRIPTION
Through the utilization of custom machining, the ResinDek Shelving System can be designed to accommodate shelf heights of 6" to 20", shelf depths from 8" to 60", and vertical divider spaces from 4" on center to 48" on center. The custom machining allows for the possibility of the vertical dividers to be moved without the use of hardware, which provides a great deal of flexibility in the design of vertical divider spaces between shelves or within an individual shelf bay. If flue space is required, then the single sided ResinDek Shelving System can easily fasten to the shelf supports to maintain proper flue space.
ResinDek Shelving System is custom manufactured using a proprietary blend of moisture resistant medium and high density fiberboard and high density fiberboard. The panels may be unfinished as shown, or available with our Gray Diamond Seal® 2 finish. ResinDek horizontal shelving and vertical dividers come in thicknesses ranging from 1/4" to 3/4".
ResinDek Shelving System Lumber Supports
The lumber supports are manufactured in accordance with Southern Pine Inspection Bureau Standards. Cornerstone Specialty Wood Products furnishes a #2 grade stamped Southern Yellow Pine lumber support. The supports may have custom machining to accommodate unique site requirements, including notches to accommodate the height of a step beam and the horizontal shelving members.
The lumber supports have been tested extensively for this application. Load carrying capacity varies by length of support, but they have been proven to support up to 800 lbs each when the length is 48" or less. The ends of lumber supports can be screwed down to rack or shelving beams at their ends.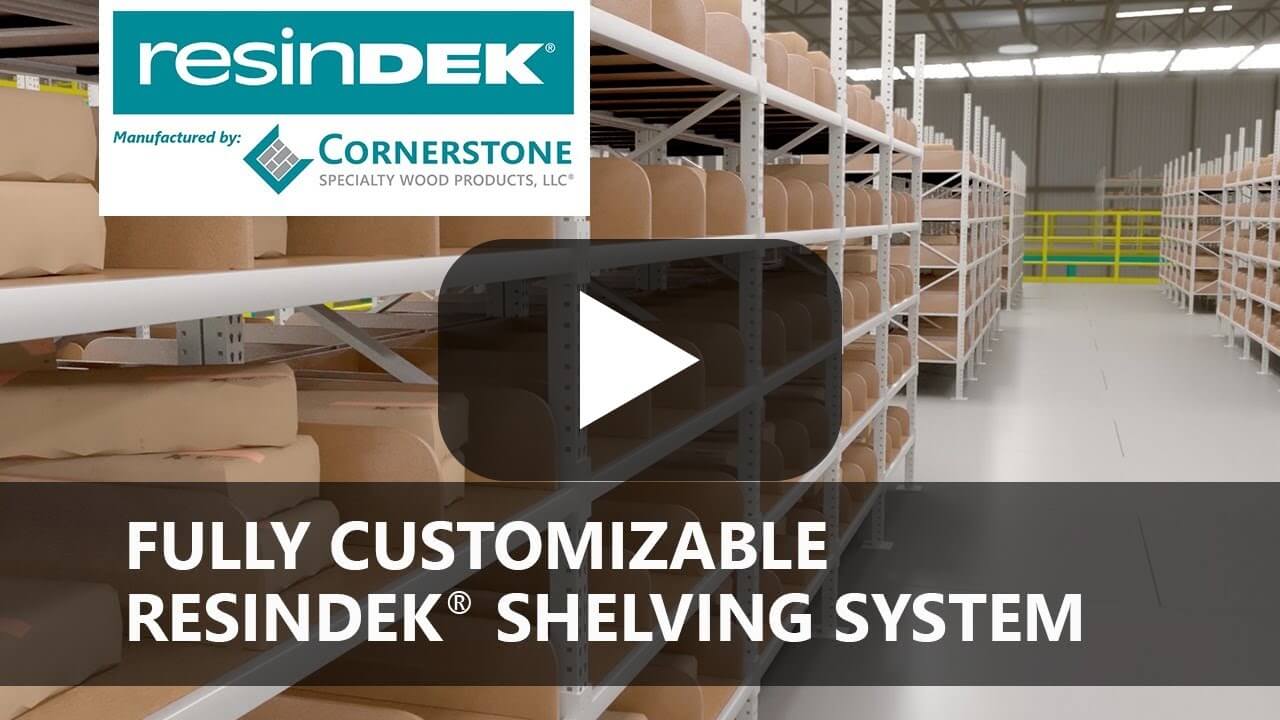 The ResinDek® Shelving System | Video Length: 3:28