While concrete has been the industry go-to for flooring surfaces in elevated industrial work platforms, pick modules, and mezzanines, it's also expensive and time-consuming to install. Not to mention prone to cracking, spalling, and degradation. A mezzanine designed with ResinDek flooring can save you up to 34% in overall cost per square foot compared to a mezzanine that has a concrete platform. In fact, a concrete deck is 77% higher just on the installed cost when compared to a platform with ResinDek panels.
With ResinDek flooring you get comprehensive layout and installation drawings, design and product selection recommendations, logistics and jobsite support, and customization capabilities. Need help on the jobsite? Cornerstone's team is at your service. For guidance on complex projects, coaching of inexperienced installers, or installation tips, we can answer your questions over the phone or will personally come to your location.
With our in-house Engineering and Estimating teams we can provide fast response to quotations and comprehensive layouts to minimize field cutting and waste. We can save you time and money by also providing corrugated steel deck that is optimized for sizes, runs, steel thickness, corrugated profiles, and beam spacings. Let us help you design a flooring solution that is extremely cost-effective and is tailored to meet the needs of each individual project.
RESINDEK
®

FLOOR PANELS

ResinDek panels are available in sizes up to 4' x 10' (1220 mm x 3048 mm). They have proven structural integrity that supports dynamic and static rolling loads from 2,000 to 8,000 lbs. When required tongue and groove configuration is available on all 4 sides.

ResinDek® Xspan® and ResinDek® Xspan® FR can be used as a structural flooring system in certain applications, all other ResinDek flooring panels must use a corrugated metal deck. We recommend that a minimum of 20-gauge corrugated metal B Deck be used on all ResinDek® flooring projects and a minimum of 18 gauge when live and dead loads exceed 2,500 lbs. ResinDek flooring panels LD, MD and HD are ¾" thick, ResinDek Max is 1-1/2" thick, and ResinDek Xspan and Xspan FR are 1-1/8" thick.
---
RESINDEK
®

FLOOR FINISHES

We have flooring solutions for associates to walk-on, roll heavy pallets jacks across, drag skids on and for robotic traffic to maneuver at their peak performance. Ask us to help you design a hybrid flooring solution that is extremely cost-effective and tailored to meet the needs of each individual project.

FOR HEAVY EQUIPMENT, STORAGE, ROLLING CARTS & PALLET JACKS

FOR AGV & AMR ROBOTIC TRAFFIC
---
RESINDEK
®

SHELVING SYSTEM

Be sure to ask us about ResinDek Shelving System it is completely customizable, extremely durable and supports heavy case goods. Plus, it is designed to be installed without the use of hardware – saving you time!
RELATED VIDEOS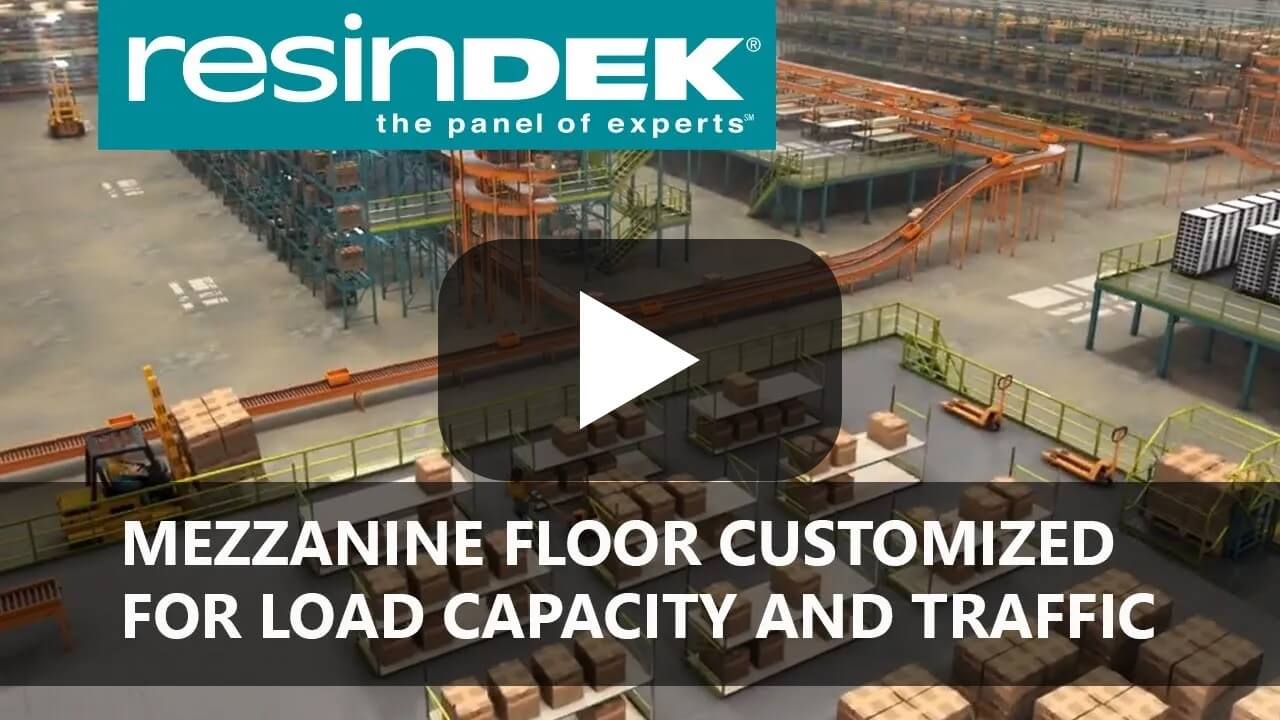 ResinDek Flooring Panels Inside a Distribution Center | Video Length: 4:09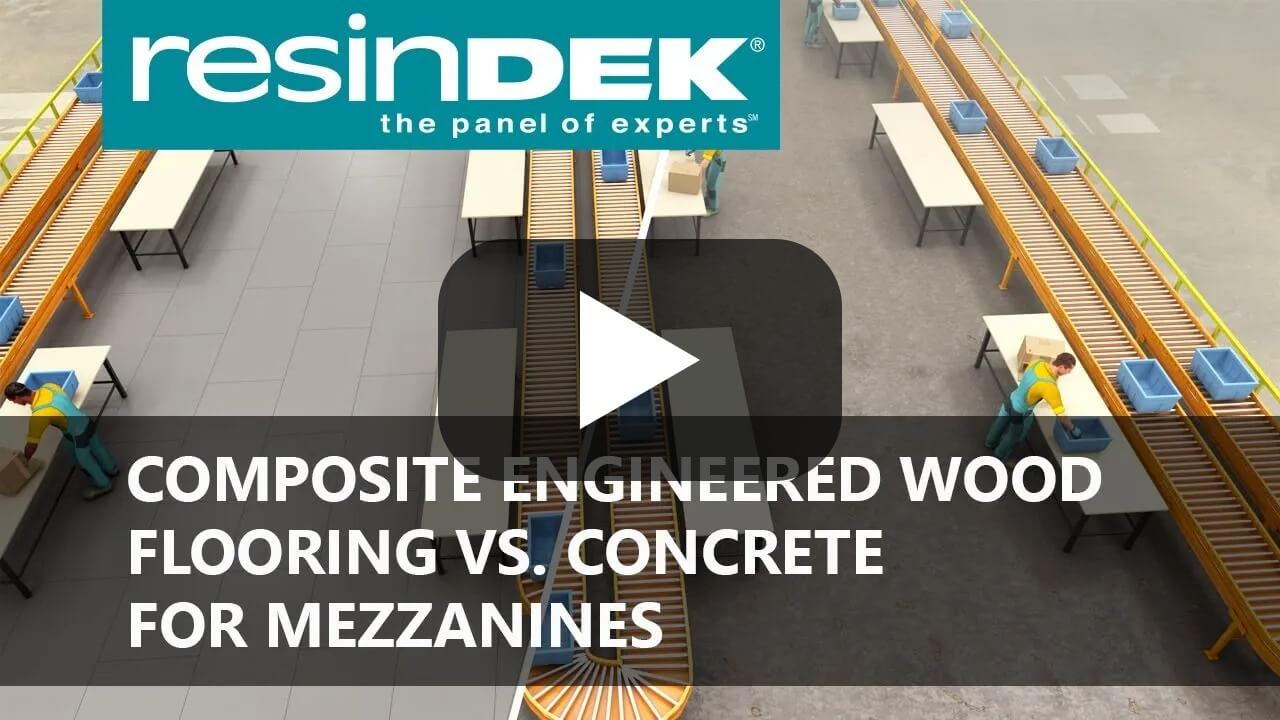 Experts Weigh-In on Mezzanine Flooring Options [ResinDek® Panels vs. Concrete] | Video Length: 3:26
DOWNLOADS