Restocking brick-and-mortar storefronts requires versatility, high storage density, and fast turnarounds. Don't be slowed down by cracked or degrading concrete or noisy bar grating on your mezzanine, elevated work platform, or pick module.
With ResinDek® flooring panels, you can maximize your elevated surfaces' durability and longevity under heavy rolling pallet jack loads, autonomous mobile robots (AMRs), or automatic guided vehicles (AGVs). And you can minimize associates' fatigue with ResinDek ergonomic flooring panels.
Research conducted by The Ohio State University's Institute for Ergonomics found that an elevated platform with ResinDek flooring, compared to a concrete platform, decreased tibial shock by 7.8% at the work rate walking speed, and decreased tibial shock by 10.6% at the work rate walking speed on bar grate.
Ask us to help you design a hybrid flooring solution that is extremely cost-effective and tailored to meet the needs of each individual project.
RESINDEK
®

FLOOR PANELS FOR RETAIL, CONVENIENCE AND GROCERY STORES

Backed by a 10-year product warranty, ResinDek panels have proven structural integrity that supports live and dead pallet jack limits from 2,000 – 8,000 lbs and the rigorous demands of AGVs and AMRs. ResinDek panels have been independently evaluated and approved for use in Types I-V construction and as part of a fire-resistance rated assembly by the IAPMO Uniform Evaluation Services. United States ER Number 467. Canada ER Number UEL 5027.

We recommend that a minimum of 20-gauge corrugated metal B Deck be used on all ResinDek® flooring projects (except for Xspan®) and a minimum of 18 gauge when live and dead loads exceed 2,500 lbs. ResinDek Xspan and Xspan FR do not require a corrugated metal deck. ResinDek flooring panels LD, MD and HD are ¾" thick, ResinDek Max is 1-1/2" thick, and ResinDek Xspan and Xspan FR are 1-1/8" thick.
---
RESINDEK
®

FLOOR FINISHES

We have ResinDek flooring solutions for associates to walk-on, roll heavy pallets jacks across, drag skids on, and for AGVs and AMRs to maneuver at their peak performance. Whatever your need is we can provide a custom-tailored flooring solution for your specific project.

FOR HEAVY EQUIPMENT, STORAGE, ROLLING CARTS & PALLET JACKS

FOR AGV & AMR ROBOTIC TRAFFIC
---
RESINDEK
®

SHELVING SYSTEM

Need help organizing and separating case goods stored in racking? ResinDek Shelving System provides a sturdy, custom, easy-to-install solution that helps associates quickly and easily identify inventory locations.
RELATED VIDEOS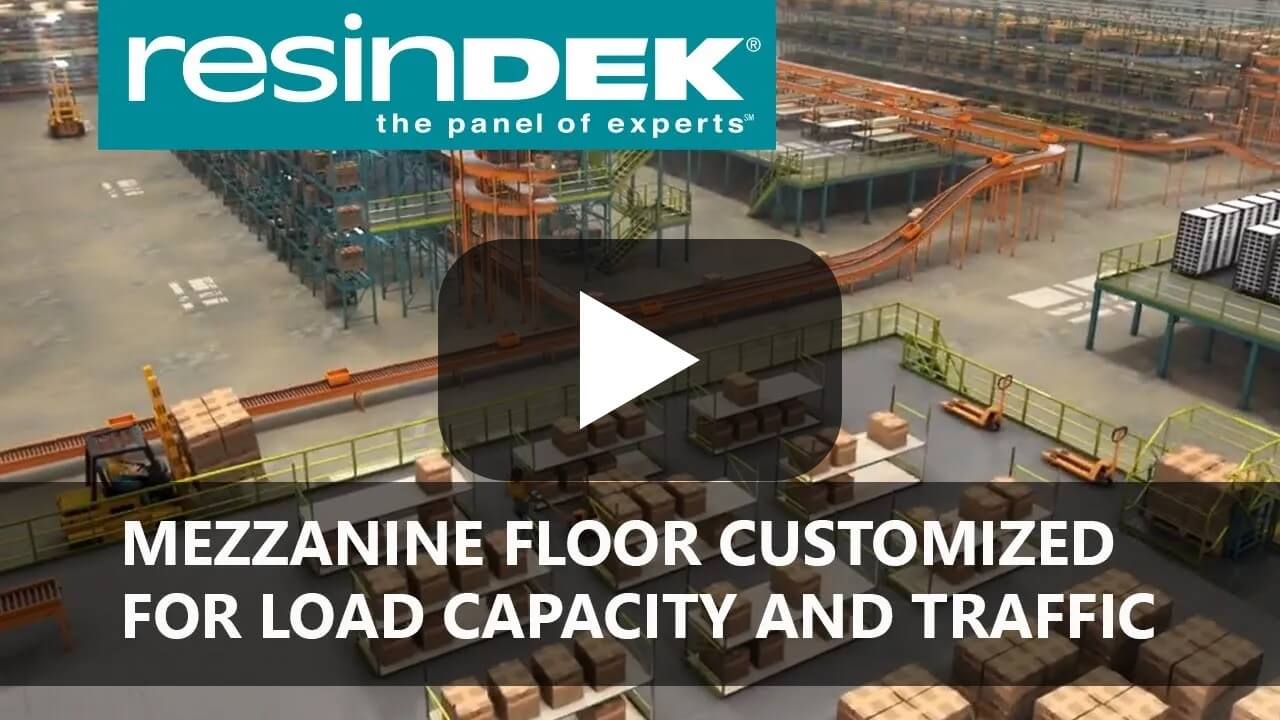 ResinDek Flooring Panels Inside a Distribution Center | Video Length: 4:09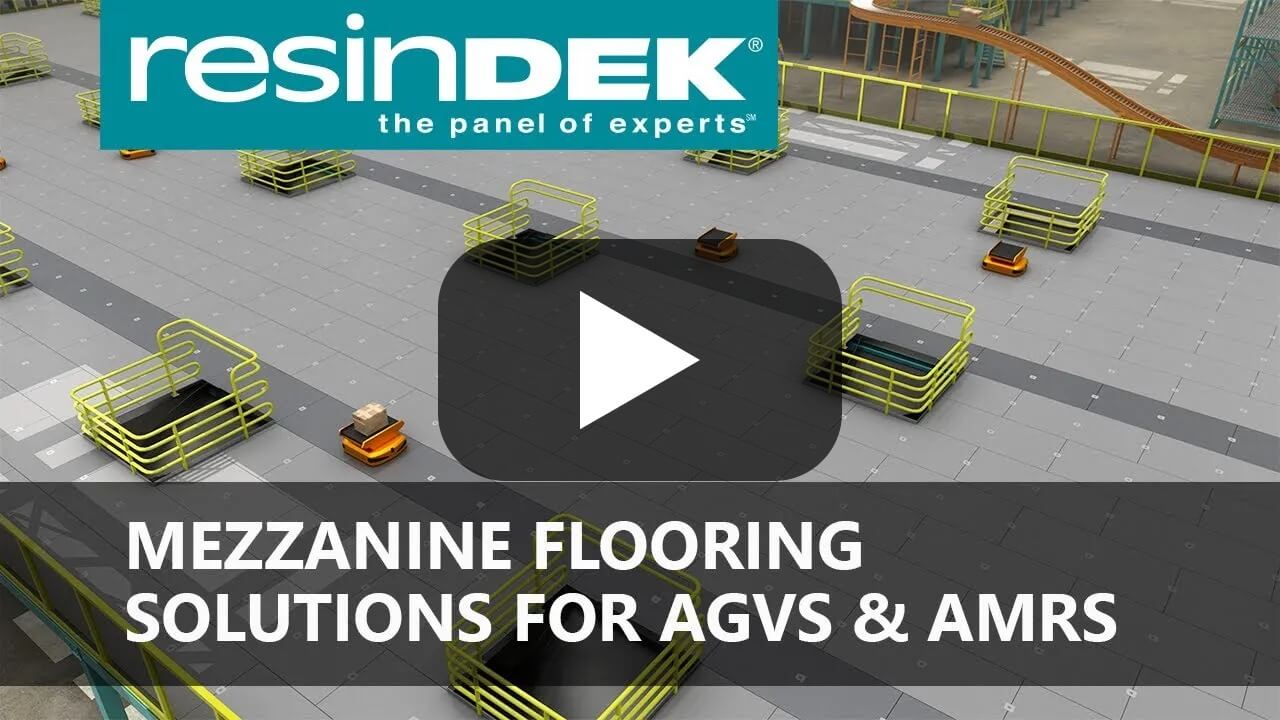 Elevated Flooring Solutions for AGVs and AMRs | Video Length: 2:54
RELATED SUCCESS STORIES