We have been at the forefront of testing and innovating flooring panels for the Material Handling Industry since 1994. In 2007, we began providing ResinDek panels for robotic applications. Much of our initial research and development occurred with AGVs. In the last decade, we have provided a variety of ResinDek flooring products to numerous AGV and AMR manufacturers for their testing labs. As a result, millions of square feet of ResinDek panels are in service worldwide with robotic traffic in distribution centers, warehouses, microfulfillment centers, and retail environments.
We know that the durability and condition of floors are important for optimal performance of Automated Guided Vehicles (AGV) and Autonomous Mobile Robots (AMR). We understand that robots need to move quickly and operate efficiently as possible, and we recognize that the floor finish plays a crucial role in how well AMRs and AGVs perform. Coefficient of friction, surface roughness, floor flatness, gloss, and wear can all effect the ability of robot run at their peak. That's why we go to great lengths to extensively test internally and send our products to be evaluated by independent laboratories as well as the robotic manufacturers.
ResinDek with TriGard ESD and MetaGard have been extensively tested with robotics for coefficient of friction, wear resistance and light reflectivity in accordance with ANSI D1371 (dynamic coefficient of friction), ASTM D4060 (abrasion resistance), and ASTM D523 (specular gloss). In addition, we can customize the finish for any specification required.
RESINDEK
®

FLOOR FINISHES FOR AGV AND AMR ROBOTIC TRAFFIC

Let us help you provide a hybrid flooring solution that is extremely cost-effective and is tailored to meet the needs of each individual project.
---
RESINDEK
®

AMR and AGV Robotic Flooring for Warehouse Decking

ResinDek flooring panels are formulated in different thicknesses and densities to meet the requirements of varying load capacities. ResinDek composite engineered panels have the structural integrity that supports dynamic and static rolling loads from 2,000 to 8,000 lbs. and can handle the rigorous demands automated guided vehicles and autonomous mobile robots.

We recommend that a minimum of 20-gauge corrugated metal B Deck be used on all ResinDek® flooring projects (except for Xspan®) and a minimum of 18 gauge when live and dead loads exceed 2,500 lbs. ResinDek Xspan and Xspan FR do not require a corrugated metal deck. ResinDek flooring panels LD, MD and HD are ¾" thick, ResinDek Max is 1-1/2" thick, and ResinDek Xspan and Xspan FR are 1-1/8" thick.
---
How Do Autonomous Mobile Robots Work?
Autonomous mobile robots work using a laser light to bounce off the surrounding environment so that it can detect any obstacles in the robot's physical space. This allows the robot to have a map of the surrounding area and its work environment. Large obstacles are easy for the robot to avoid but cracks in a concrete floor may not be as easy to detect and could cause damage to your autonomous mobile robot and potentially delay productivity ResinDek warehouse decking panels help to reduce the risk of these potential hazards by providing a flat, level flooring surface with long lasting durability.
What Are The Different Types of Autonomous Mobile Robots?
AMRs are used for a variety of different tasks and applications. AMRs can be used for the following applications:
AMRs that assist with the order picking process in a warehouse
AMRs that transport inventory and products within a facility.
AMRs that assist with sortation, such as high speed parcel sortation, Ecommerce order fulfillment and short-term sortation
---
RESINDEK
®

SHELVING SYSTEM

Need help organizing and separating chilled items stored in racking? ResinDek Shelving System provides a sturdy, cold- and moisture-resistant solution that helps associates quickly and easily identify inventory locations.

In addition to traditional bin shelving applications, The ResinDek Shelving System may be adaptable for use in automated goods to person applications. Contact Cornerstone Specialty Wood Products for more information.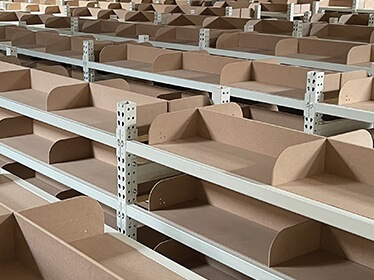 ResinDek® Shelving System
See How AMRs and AGVs Work with ResinDek
®

Warehouse Decking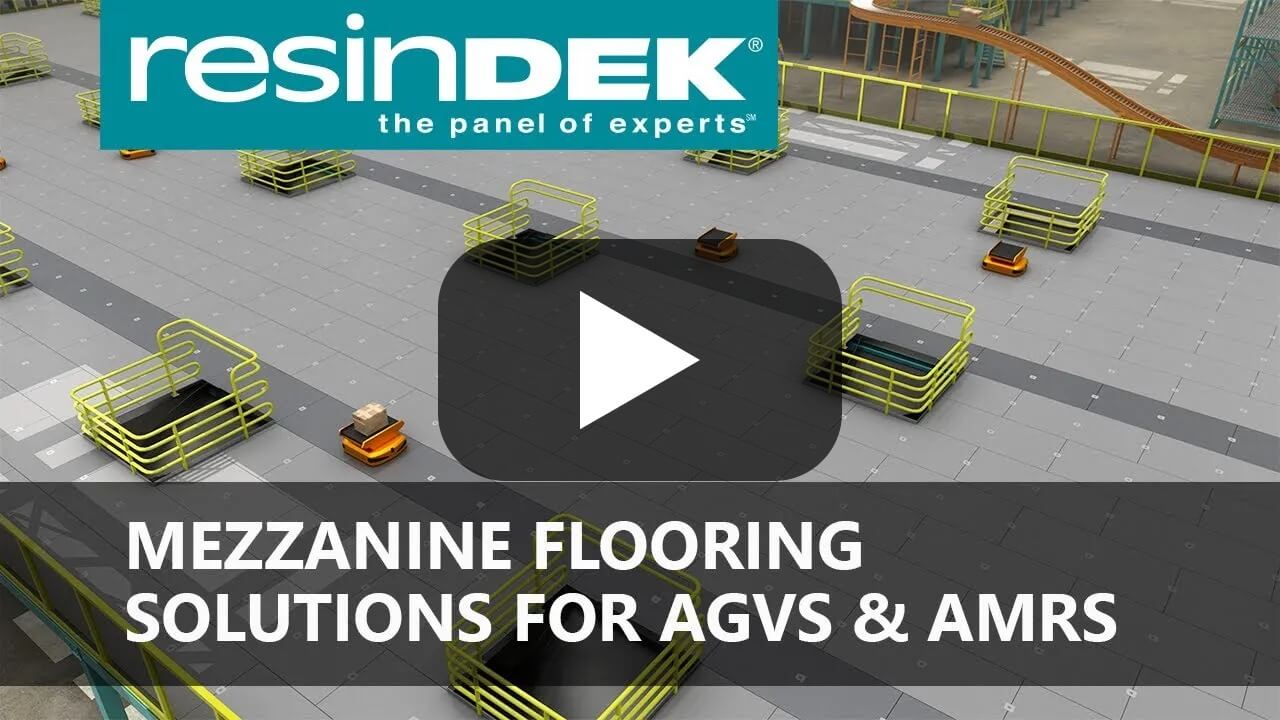 Elevated Flooring Solutions for AGVs and AMRs | Video Length: 2:54
AGV and AMR Success Stories Using ResinDek
®